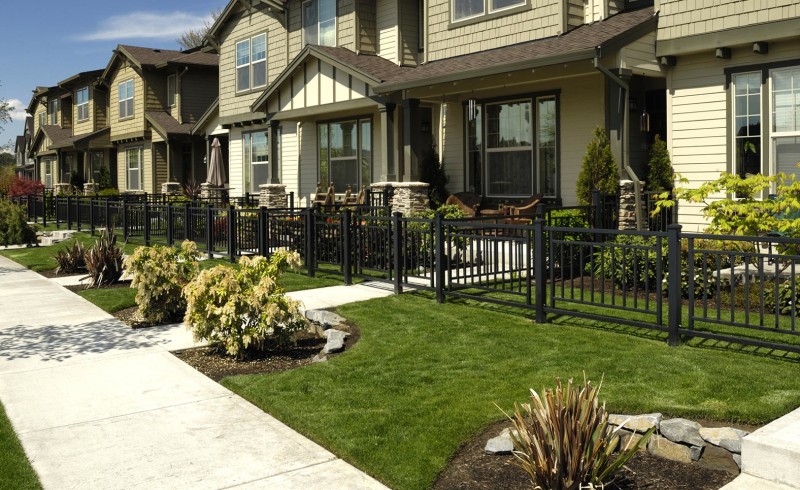 From time to time we have clients ask us if they really need an ongoing commercial landscape management company take care of their property.
The answer we give is always yes!
We firmly believe that landscape maintenance is very important and should be done with perfection in order to:
Guard the investment you have already made.
You likely used a significant budget to plant those gardens, build retaining walls, etc. and you want to keep them in pristine condition to avoid repair/replacement costs.
Protect the health of your established landscape.
It can take years for a tree to fill out to the perfect height and shape or for that row of hedges to grow close enough together to provide privacy. You don't want to risk losing your established landscaping because it wasn't properly cared for.
Save yourself the time and energy required to co-ordinate landscaping.
You likely already have a lot on the go. If you hire a full service landscaping company you won't have to research when to prune or remember when to fertilize, etc.
Keep up with the changing seasons.
Each lawn and garden has different needs based on the time of year. For example, leaves need to be cleaned up in the Fall. The lawn needs to be aerated and power raked in the Spring. Depending on the specific weather we get each year, this list of "To Do's" can change, and it requires expertise to know what is best for the property based on a number of changing factors.
Here are just some aspects of our full service commercial landscape maintenance services (it's more than just "lawn mowing"):
Seasonal yard clean-up (typically in Fall and Spring)
Lawn aeration and power-raking
Top dressing and/or reseeding
Organic fertilizer and weed control
Flower and perennial planting
Lawn and garden editing
Weeding and raking
Hedge trimming
Tree pruning
Our qualified landscapers also perform plant health evaluations and provide Property Manager and Strata Reports so that you stay informed on what we are doing with the landscape of your property.
With over 25 years' experience in commercial landscaping, we service the Lower Mainland while using chemical free and organic landscaping practices.
Learn more about our Commercial Landscape Management services or contact Terra Firma directly to request a custom quote for your property. We offer free site evaluations and estimates!