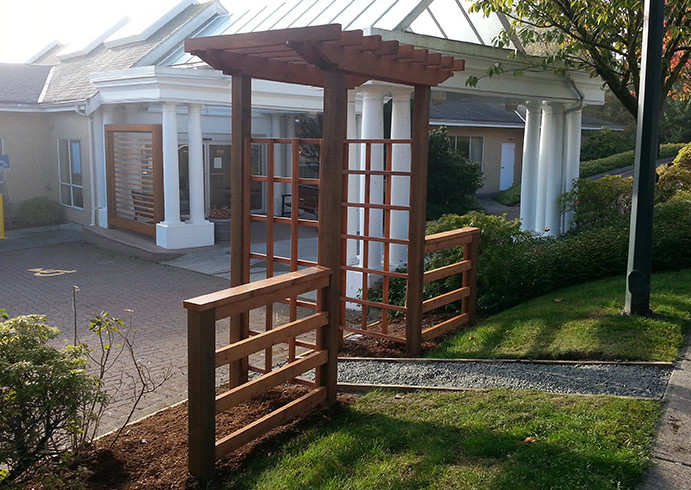 It becomes obvious when you need to call in for landscaping maintenance when the grass is growing fast in the Spring or when all the leaves drop and need to be cleaned up in the Fall. But what about in the "off season" when it doesn't seem like the grass and garden is doing anything?
Yes, the landscaping still needs to be tended to in order to ensure overall health and longevity.
Here are five reasons why you should consider an all-season landscaping maintenance contract for your commercial property.
1. Weed Control
Regular landscaping limit weed growth and prevent weeds from taking over. This in turn keeps the grass and plants healthy.
2. Prevents Overgrowth
A little work each week or every other week reduces the need for a huge site property cleanup each Spring or Fall. This keeps the property from looking unkempt, regardless of the time of year.
3. Keeps Property in Pristine Condition
A commercial landscaper can keep plants looking their best year-round by pruning unhealthy parts of the plants. If your property was professionally landscaped, it likely has plants that bloom at various times of the year. This means each type of plant has its own custom maintenance schedule as they bloom and need pruning at different times of the year.
4. Freshly Manicured Gardens
Plants that are vibrant and freshly pruned or cleaned will impress all guests who visit the property.
5. Financial Sense
Having a landscaper on site on a regular basis also ensures healthy plant life and reduces the risk of having to replace plants later on.
Ultimately, having an ongoing annual professional landscaping maintenance contract will help produce consistently impressive results. The property will always look tidy, beautiful, and well-groomed.
Contact Terra Firma Lawn and Garden at 1-604-761-5296 to get a free on site evaluation and quote for your commercial property!