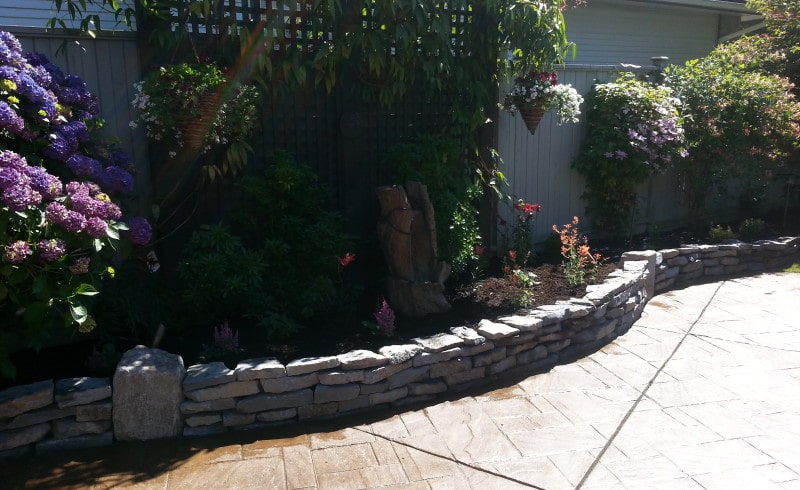 Hiring a professional and trusted commercial landscape management company to take care of your property or properties is a significant decision to make.
Not only is there the monthly cost of having a commercial landscaping business on your expense report but there are other factors to think about. For example:
Can they offer all the services your property needs?
Is their crew experienced and friendly?
Will they provide the care to protect and improve the health of the landscaping?
Will they keep you updated with reports?
Here are several more important questions you should ask when gathering commercial landscape contracts.
What service plans do you offer?
Anyone can mow a lawn. You should hire a commercial landscaping company based on their full range of services, which can include services like seasonal cleanup, fertilization, pruning, weed control, garden maintenance, hedge trimming, and plant health evaluations.
Be sure to inquire what services are included in your plan and the flexibility to adjust the services, based on the needs of your property.
What is your experience?
This is where the credentials of the company come handy. It is important that you consider the experience of the company. However, do not be quick to dismiss young landscapers. With youth comes the creativity and technological advances that you might just find useful.
Longevity of the company often means that they have been around for a while and as such they do have previous customers. It is also important that you get a landscaper who is easy to communicate with, and is capable of transforming your wishes into reality.
What memberships do you hold?
Reputable landscaping companies in British Columbia should hold various memberships, such as:
B.C.L.N.A. (British Columbia Landscape Nursery Association)
H.O.A. (Condominium Home Owners Association of B.C.)
BBB (Better Business Bureau)
Can you name a few of your clients? Do you have any client references?
As with many industries, some landscaping companies may be cautious about giving out the names of their clients for privacy issues. However, if you are serious about hiring the company they will probably name a few clients and be able to provide the name and phone number of a client or two for you to call.
What is your level of horticulture knowledge ?
A company's knowledge of horticulture can significantly impact the health of various vegetation grown on your property. It is important that you arm yourself with a list of flowers and plants that you want to have in your landscape and also ask for their input. It would be commendable if the company can provide you with a sketch incorporating your wishes.
Do you use organic gardening practices?
If this is important to you, ask if they use organic or chemical-free practices.
Do you have an in-house construction support team?
It can be beneficial (though not necessary) if the commercial landscape maintenance company has additional trades on staff or available. These professionals could take care of carpentry, paving, drainage installation, retaining walls, paving stones, and other areas that impact the overall look of the property. If your property includes a swimming pool then you may also want to find out if they have knowledge of pools and fountain installation.
How much do you charge?
It's important to get a quote from several different commercial landscape management companies to get an idea of what a property like yours will cost to maintain.
However, do not be lured by price alone. Look at what each company is offering and make your pick based on who is giving you the best value for money, based on their experience.
It is also important that you read from the same script with the company as far as payment mode is concerned. Some companies may require making partial payments upfront before completing the rest when the job is complete.
Contact Terra Firma Lawn and Garden
Terra Firma Lawn and Garden offers complimentary site evaluations and free quotes for commercial properties throughout the Lower Mainland.
Contact us today by calling 1-604-761-5296 to learn more about what our commercial landscaping contracts can offer you.