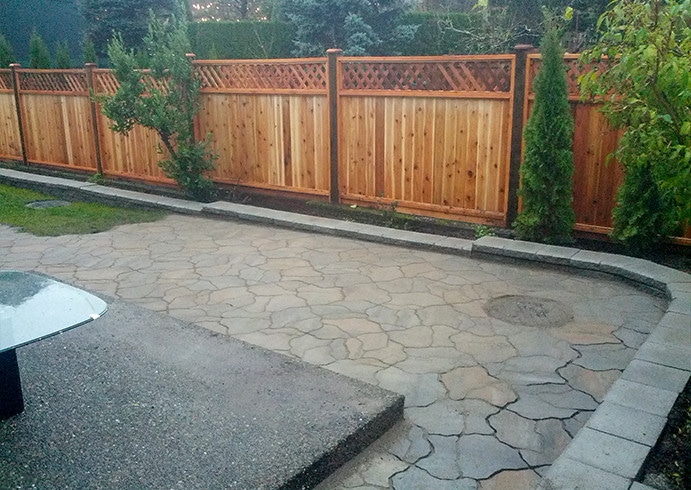 Having a nicely landscaped garden adds so much to your yard and overall life.  As with everything though, it needs to be maintained on a regular basis.  If it is not maintained, flowers may start to droop, weeds can start to get out of hand, tiles can become dull.  Basically, your garden will lose its sheen.
So the question is, how do you keep it looking so beautiful and welcoming?
For starters, it's very important to consider your lawn care. Your lawn is pretty much the equivalent of your carpet, but for outdoors. This is what will cover the most surface in your garden and it is what people will first notice. It's also what will have the biggest impact on someone who is just passing by. If it's green and vibrant then your garden will look great, but if its dead, then the best landscaping in the world won't save the look of your garden.
Lawn care has many factors, but most important, is to avoid trampling on your garden. This means that you should avoid walking on it too regularly, as well as ensure that when you get the landscaping done, to place patio and stepping stones so that you can avoid walking on the grass.
Next, make sure that you water your lawn regularly – a big part of lawn care – and this may mean getting sprinklers to make sure it never goes to long without some nourishment. Look into the top soil you used as well and make sure it is nutritious. Also, it definitely helps to sprinkle some fertilizer around from time to time.
Lawn mowing is also important and if you want your garden to look tidy then lawn mowing is perhaps the best way to achieve this. Getting professional lawn mowing can help to ensure the garden always looks great and that you don't put yourself out trying to maintain it.
Finally be sure to keep the rest of your landscape looking good too. This means hosing down the patio, cleaning weeds out of the grout, and sweeping if leaves collect. You can also add a new lick of paint on occasion to your garden furniture and don't forget to paint the outside walls of the house either to add to that 'bright' and clean look.
Think you have the gardening maintenance down pat?  Leave it to a professional landscaping company like Terra Firma Lawn and Garden Services.  Get a quote for landscaping in Coquitlam and the Vancouver area today!