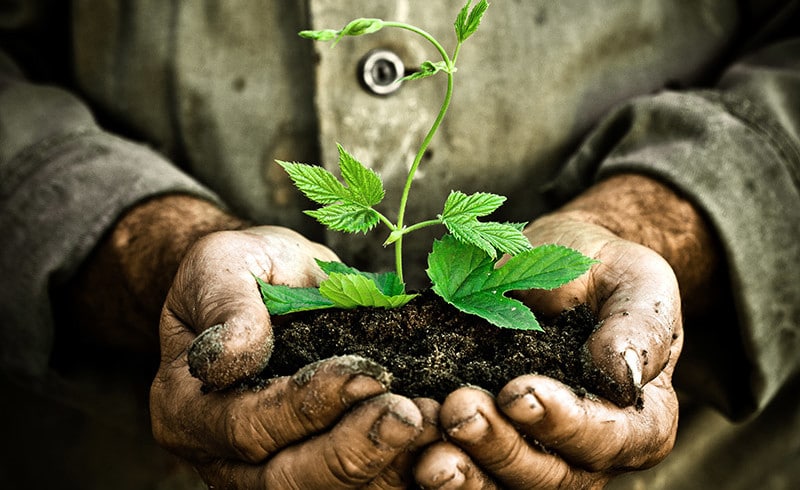 Have you decided to renovate your yard and garden area?
Homeowners and commercial property owners alike have a tendency to neglect the landscaping and garden, which is an integral part of the property that offers the opportunity for fantastic curb appeal. Not to mention, your neighbours and surrounding businesses will appreciate you for improving the overall look of the neighborhood.
You may think that designing and installing your own landscaping will save you money…but in reality, it can actually be a really smart financial decision to hire a professional landscape design company.
Here are ten ways a professional landscape design company can help save you money while increasing the value of your property and making your life easier.
1. Expertise
Taking on the task of renovating your garden yourself is a huge undertaking.  Your garden is far more than just a patch of grass and actually involves many disciplines. Professional landscapers know which plants can grow where and which ones can grow together. If this is not done properly, you may be repurchasing and replanting a few times before you get your garden just right.
2. New Ideas
A landscape design company is full of ideas of how to transform your space that you have never thought of before. This isn't just because they are experienced – it is also because they are creative designers who have the ability to see the big picture and know how to bring all the small details together.
3. Special Features
A landscaping company can incorporate items like paving stones or retaining walls into the design to create walkways, patios, and other functional or aesthetic spaces.
4. Ability to Handle Unexpected Issues
As with any renovation, a landscaping project can have unexpected issues come up. Landscapers have a wealth of experience when it comes to navigating and avoiding problems. They know what to check for before these problems arise and they know how best to deal with the issues when they can't be avoided. This expertise and ability to handle unexpected problems can help you save both time and money when it comes to having your finished yard ready to enjoy.
5. Crew and Equipment
A landscaping company has the crew and equipment ready to go. This means you don't have to worry about borrowing your brother-in-law's truck or asking your teenage neighbor to help shovel loads of bark mulch.
6. Personalized Finished Product
Landscaping companies are able to help you design a yard that meets your needs. Perhaps your busy lifestyle requires a low-maintenance garden. A landscaper can also incorporate plants that require less water, chemical applications, or attract butterflies. Landscapers can create an ultra-modern garden with artificial turf or a more traditional garden with gazebo and fountain. Ultimately, the landscaping is a natural extension of the building should blend in seamlessly.
7. Sustainable Landscaping
A landscaping company understands what type of plants will thrive given your property's soil, drainage, and even the number of hours of sun versus shade. This provides a sustainable lawn and garden that will thrive for years to come.
8. Realistic Timeline and Budget
By giving you a realistic timeline and budget, landscaping companies can help you better plan for your future so you will know how to budget going forward. You won't spend countless weekends working on finishing the yard and garden while wishing you were relaxing at the lake.
9. Access to Contractor Pricing
Landscape companies can get you bulk discounts on supplies like plants, bark mulch, and gravel, as well as products that you may not find at your local nursery or hardware store. This is because they have many clients and buy large amounts of supplies.
10. Increase Property Value
A landscape design company has the ability to design and install a yard that has the ability to WOW, which ultimately increases your property value in the long run.
Do you want to benefit from using a professional landscaping company?
Learn more about our Landscape Design and Installation services or contact Terra Firma Lawn and Garden by calling 1-604-761-5296.